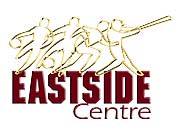 All basketball courts and indoor walking track will be CLOSED starting Friday, February 9th at 6:30 pm for a weekend Volleyball Tournament. They will REOPEN at 5:30 am on Monday, February 12th.
Ask us about our membership options - NO PROCESSING FEES!
2018 Group Exercise Spring Challenge available NOW!!! Please visit our Group Exercise Page for full information!
EastSide Centre is now offering advertising packages on our new marquee!!!
Please call (309) 427-7772 for full information.