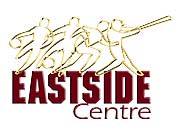 Basketball Courts and Walking Track are CLOSED, starting Friday January 26th at 5:00 pm.
Courts and Track will REOPEN Monday, January 29th at 5:30 am.
Ask us about our membership options - NO PROCESSING FEES!
EastSide Centre is now offering advertising packages on our new marquee!!!
Please call (309) 427-7772 for full information.