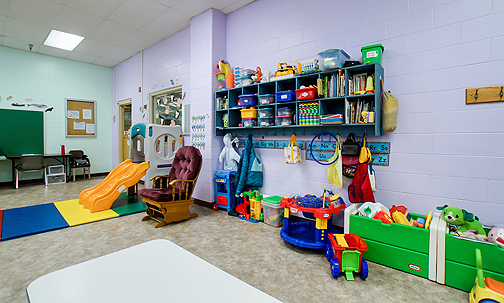 Babysitting services are available for a two-hour maximum for the children of parents who are working out at EastSide Centre. The babysitting room is open to children age 3 ½ months through 10 years.
**REOPENS JANUARY 9TH, 2023!!!**
Full information on group training can be found here:
Babysitting Hours beginning January 9th, 2023:
Monday – 8:30 a.m.-10:00 a.m. AND 4:30 p.m.-6:30 p.m.
Tuesday – 8:15 a.m.-10:30 a.m. AND 4:30 p.m.-6:30 p.m.
Wednesday – 8:30 a.m.-10:00 a.m. AND 4:30 p.m.-6:30 p.m.
Thursday – 8:15 a.m.-10:30 a.m. AND 4:30 p.m.-6:30 p.m.
Friday – 8:30 a.m.-10:00 a.m.
Saturday 8:00 a.m. – 10:00 a.m.

FEE OPTIONS:

Additional monthly fee to members
Drop-in fee per child
Punch cards – 10 visits (one visit per child)
Schedule may change due to usage or need. Please understand we are reopening this service on a trial basis through mid-March. We will re-evaluate the service at that time and let our members and guests know what our plan is regarding this offering. For any questions, give us a call at (309) 698-5437.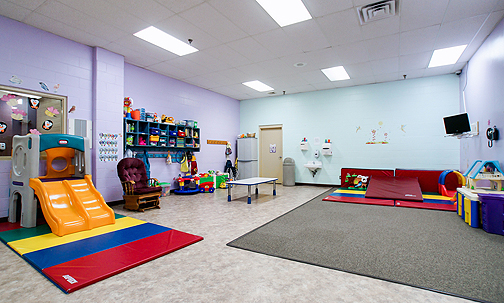 Signing In and Out of Babysitting Sessions
Parents will be asked to sign each child into babysitting, using EastSide Centre tracking sheets, with the name of the child, the date, child's age, time in and signature. In addition, some sort of identification (EastSide membership card, ID card, driver's license, etc.) must be left with the staff. When a parent finishes their workout and returns for their child, the child must be signed out and the ID will be returned. This is to ensure the safety of the children.
Other Policies:
Note: Any DCFS-licensed daycare provider is prohibited from leaving children under their care with EastSide babysitting.
Parents must be on the premises and readily available to the staff at ALL times while children are in babysitting.
Bring the child with a freshly changed diaper. The staff is NOT permitted to change diapers. If a child's diaper needs to be changed, the parent will be paged to come and do it.
Children with runny noses, fever, coughs, colds, questionable rashes or other contagious diseases will not be allowed into the babysitting room until ALL symptoms are gone.
For health and safety reasons, no food or drinks are allowed into the babysitting room, except infant bottles or spill-proof cups for toddlers. Everything should be marked clearly with the child's name.
So as not to upset other children, a parent will be asked to remove their child from babysitting if the child continues to cry for more than a 15-minute period of time. This will be necessary only when the staff has exhausted all efforts to comfort the child.
A parent may be interrupted and pulled from their workout if the child is misbehaving and not obeying the babysitting staff. Any child who continues to be a behavioral problem will not be allowed to use the babysitting room in the future.
Children are to wash their hands upon entering and leaving the babysitting area.
EastSide Centre babysitting staff are not licensed day care providers. They have, however, undergone employment and police background checks to ensure the safety of the children.
Members who operate a non-DCFS-licensed daycare may bring the daycare children to babysitting.