About EastSide Centre
With a rich history dating back over 20 years, EastSide Centre Sports Complex is one of the premier athletic facilities in the Midwest. Longtime host to both IHSA's State Softball Championships, and IESA's State Track and Baseball Finals, EastSide Centre has hosted a variety of sport and special events over the years.
Our facility is home 10 natural grass baseball/softball fields, 4 natural grass full length soccer/lacrosse fields, 3 indoor basketball courts, a 20,000 sqft gymnasium, an indoor walking track, and a fitness center fully equipped with strength and conditioning equipment.
Located just off Interstate 74, our facility lies within the Department of Tourism and Special Events for the City of East Peoria. Our goal is to serve the community of East Peoria and surrounding areas, while also being a tourist attraction for folks from out of town in the surrounding Midwest.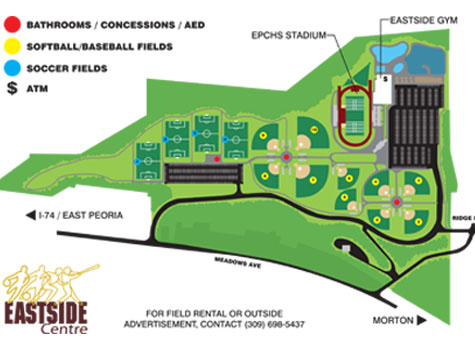 We pride ourselves on being a "do it all facility" while providing high customer satisfaction, no matter how big or small the event may be. Stop by or give us a call today to learn more!
For field numbers and other information please view our grounds map.
Our Staff Members
Kory Brown
Director of Tourism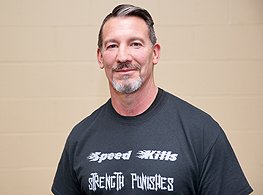 Al Nimmo
Fitness Director (martial arts, personal training/athletic training)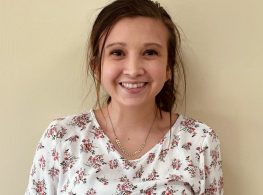 Alex Davis
Operations Manager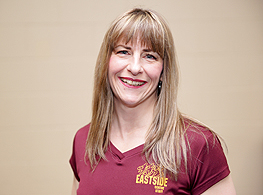 Barbie Tiesman
Group Exercise / Fitness Coordinator