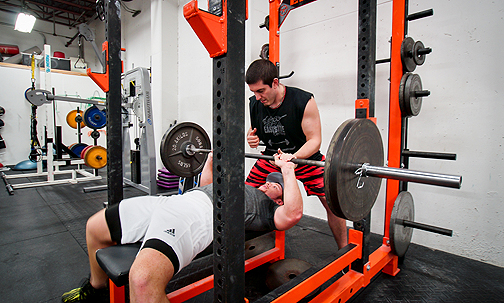 Athletic & Personal Training
EastSide Centre offers two types of athletic and personal training:
Sports Performance Training
Personal Training
Our personal trainers educate, motivate and help clients succeed!
Sports Performance Training
Our fitness center is committed to enhancing the athletic potential of each student-athlete through a structured program including all aspects of development and injury prevention. Clients are trained through individual and team sport-specific programs focusing on developing a functional, strong, explosive and powerful athlete.
Instruction is provided in all aspects of physical development and injury prevention. Athletic performance is improved by utilizing strength/power and movement training methods. Programs are individually focused. The athlete's efficiency is maximized by identifying weaknesses and enhancing overall athleticism.
For more information, contact Al Nimmo, (309) 427-7781.
Personal Training
EastSide Centre offers members and non-members a full-service personal training program that provides individualized fitness training and exercise education on a fee-for-service basis. EastSide's well-educated certified personal trainers will develop and implement a safe and effective exercise program for individuals of all fitness levels in a one-on-one or group environment.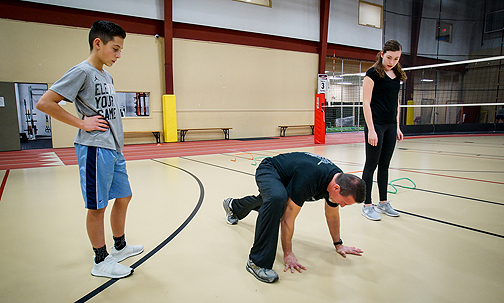 Program features:
Muscular strength and endurance
Cardiovascular endurance
Flexibility and functional development
Programs for basic and advanced fitness,post-rehabilitation and special needs
Our East Peoria personal trainers monitor a client's progress by using consistent evaluations and assessments. The trainer measures several essential fitness elements including body composition, cardiovascular endurance, muscular strength and flexibility.
Try personal training – see and feel the results!