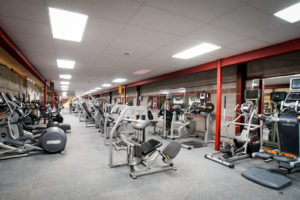 Are you looking for the best gym center in East Peoria, IL? You've certainly come to the right place! Here at EastSide Centre, we're proud to offer top-quality fitness class, customized training programs, state-of-the-art workout equipment, and more. Our team members are skilled, passionate professionals who deeply care about one thing: helping community members get in shape and better their lives! Here are just some of the amenities that we offer at the best gym center in East Peoria, IL:
EastSide Centre Amenities
Free weight area
Modern indoor/outdoor track area
Ultra sleek treadmills, ellipticals, and tread climbers with TVs
Personal trainers, trained to help you achieve your fitness goals
Free on-site babysitting services
Free WiFi and coffee in the mornings
And so much more!
Top Reasons to Improve Your Life Through Exercise
Yes, you've been told time and time again that exercise is good for you. But it's true! There are many reasons to start making exercise a part of your life, including the following:
You'll improve your cognitive skills.

Want to improve your memory? Want to learn at a more efficient rate? Of course you do! Exercise can actually help us to boost our memories and get our brain juices flowing. Many people use exercise as a way to think more clearly, and come up with ideas.

You will become more confident. Yes, once you start improving your fitness, your body will change — for the better. This can greatly help boost your self-esteem and confidence levels. But, apart from body image, exercise also trains our brains and bodies that achieving goals is possible. This, in turn, makes us feel more accomplished and more confident!
You will sleep better.

Are you used to tossing and turning all night? Exercise can greatly help improve your sleeping patterns. Talk about a huge benefit!
Contact EastSide Centre Today!
Want to hear more about our classes, programs, and services? Contact the best gym center in Peoria, IL today at (309) 698-4715. We're always happy to speak with you!