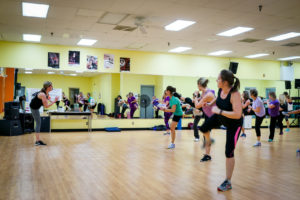 EastSide Centre is the fitness center that Morton, IL, residents continue to count on for all their fitness and health-related needs. If you're looking to improve both your mind and body, exercise is the way to go — and EastSide Centre is here to help guide you along your fitness journey. We're the premier fitness center that Morton, IL, locals trust, and for good reason. We offer a wide variety of amazing group classes, state-of-the-art workout equipment, and a team of highly-skilled personal trainers.
Our Mission
Most importantly, EastSide Centre truly cares about improving our clients' lives through fitness. Every day, we customize fitness programs and classes to suit the needs of our community. No matter what your particular health or wellness-related goal may be, we're here to help you reach it — in no time at all! Our fitness experts have experienced firsthand how transformative exercise can be, and we're here to share our knowledge and expertise with the world.
Here are just some of the classes, programs, and amenities that EastSide Centre offers:
Affordable monthly memberships — because getting fit shouldn't break the bank.
Group classes, such as yoga, Pilates, Zumba, Group Power, step aerobics, Tae Kwon Do, and more.
Specialized programs for seniors and children.
Cutting-edge workout equipment, including a modern indoor / outdoor track area.
A team of truly awesome personal fitness experts and trainers who make improving your fitness their goal!
Get in Touch With EastSide Centre
Are you ready to hear more about why we're the fitness center that Morton, IL, residents continue to depend on? When you get in touch with EastSide Centre, we're happy to help set you up with a membership, schedule your first customized fitness consultation, or answer any questions you may have. Call EastSide Centre today at (309) 698-4715! We're always happy to offer our assistance, and tp help you along on your fitness journey.