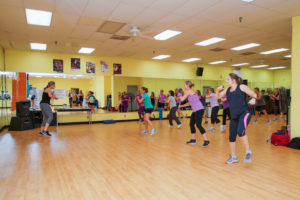 Are you ready to truly get in shape, for good this time? Would you like to lose weight just in time for a big event? Are you ready to treat your body in the way it deserves? It's time to join EastSide Centre — we offer top-notch fitness training in Morton, IL! Joining a top-quality fitness training center in Morton, IL, is just the way to improve your overall wellness! EastSide Centre is your go-to for all things health and fitness-related.
EastSide Centre: What We Offer
Here at EastSide Centre, our team of highly-skilled athletic experts and personal trainers will provide you with a customized exercise regimen that will get you into the best shape of your life in no time. We offer a full-service personal training program for individuals of all fitness levels. Our trainers are fit, fabulous, and well-equipped to help you improve your health! The EastSide Centre team provide effective programs that target custom areas and weaknesses; but, most importantly, we're passionate about what we do.Exercise provides enormous benefits, and we're proud to help our communities take advantage of those. A more active lifestyle is a happier lifestyle — so we couldn't be happier to offer fitness training in Morton, IL..
The EastSide Centre membership includes tons of amenities and program offerings! When you sign up for a monthly membership with the #1 fitness training center in Morton, IL, you'll reap the benefits. We offer a variety of high-quality group aerobics classes, personalized programs for kiddos and seniors, and state-of-the-art training equipment and facilities.
Contact the EastSide Centre Team Today
If you'd like to hear more about our services, or learn how to procure your EastSide Centre membership today, give us a call! Our team of fitness pros is always happy to help. We can be reached at (309) 698-4715. We look forward to speaking with you about fitness training in Morton, IL!