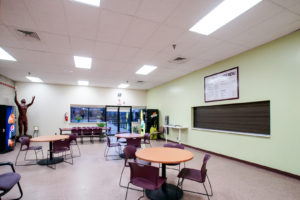 Here at EastSide Centre, we're proud to be the gym training center that Germantown Hills, IL, residents continue to rely on. Our team of highly-skilled professional fitness experts can help you achieve any and all of your fitness & health-related goals! Here are just some of the benefits of signing up for a membership with EastSide Centre:
You'll get to take advantage of our wide variety of classes, including: yoga, Pilates, step aerobics, Group Power, Tae Kwon Do, children's dance and tumbling classes, and so much more!
We invite senior citizen members to participate in our SilverSneakers Fitness Program.
We offer tons of state-of-the-art equipment, including treadmills and ellipticals with TVs, stair climbers, various types of bikes, circuit stations, and more.
Our membership monthly rates are always affordable — at EastSide Centre, we believe that you shouldn't have to break the bank just to get fit! This is one of many reasons that we continue to be the gym training center that Germantown Hills, IL, locals rely on.
Our team of personal trainers and fitness experts are highly-equipped to handle any of your fitness needs. Whether you'd like to lose weight quickly in time for an event, improve your overall wellness, or learn the best ways to get fit, we can help!
The Benefits of Exercise
It's no secret at this point: exercise is truly beneficial for both our minds and bodies. Here are just SOME of the many benefits that come from improving your fitness:
Improved cognitive skills (including memory)
Better sleeping patterns
Increased happiness levels
Reduced stress levels
More energy throughout the day
Better posture
More confidence!
Call EastSide Centre Today
Call us today to hear more about our services, to schedule a personalized consultation with one of our fitness pros, or to sign up for a membership at the premier gym training center for Germantown, IL, residents. We can be reached at (309) 698-4715. We look forward to speaking with you!