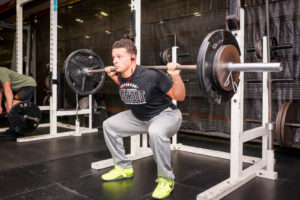 Are you ready to take advantage of the best gym training in Morton, IL? You've come to the right place — here at EastSide Centre, we offer a vast array of top-quality classes, equipment, personalized training programs, and more! Whether you're looking to shed weight, improve your flexibility and strength, or just get in better shape, EastSide Centre is the place to do it. In addition to our state-of-the-art fitness equipment and facilities, our classes range from Yoga/Pilates, to dance-inspired cardio, to Tae Kwon Do. We offer a little something for everyone!
Here at EastSide Centre, we cater to clients of all fitness levels and abilities. We also offer both members and non-members access to our personal training programs, customized fitness schedules, and special sports performance training center. Our team is passionate about helping others reach their fitness goals, and achieve the body (and mind!) of their dreams.
The Benefits of Exercise
Many benefits come from improving your overall health and wellness. If you sign up for gym training in Morton, IL, you can expect to
Gain better mental clarity. Exercise helps us to improve our memory, and clear our heads.
Sleep better at night. Exercise correlates positively with improved sleep patterns.
Experience higher levels of self-confidence and self-esteem. As your body reaches more of its full potential, you will own the confidence you deserve to have.
Naturally reduce your risk for heart disease, high blood pressure, and diabetes.
Improve your mental health. Regular exercise has been consistently linked to reduced levels of depression and anxiety.
Improve your overall lifestyle! Exercise will help you become both happier and healthier.
Contact Us Today
Contact us to hear more about our affordable monthly memberships, group classes, and premier fitness services! EastSide Centre is the premier gym training center in Morton, IL; we are proud to be a place that our neighbors know, love, and trust. Call us today at (309) 698-4715; we're always happy to offer our assistance!