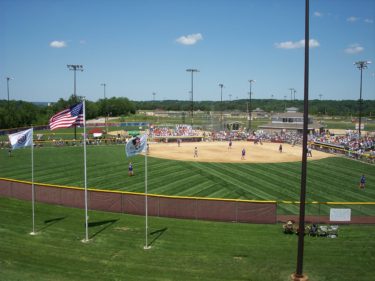 CY Sports, LLC
https://cyssports.com/
CY Sports Softball offers a progressive softball program for girls ages 5 through 18 and is open to all girls in the area. In-house teams are offered in addition to potentially multiple travel teams within five separate age categories (10 and under, 12 and under, 14 and under, 16 and under, and 18 and under). Games are played on the softball diamonds at EastSide Centre.
East Peoria Community Baseball
East Peoria Community Baseball, nfp, offers a progressive program for boys age 5-16. The program serves hundreds of youths of the City of East Peoria and the surrounding areas feeding the East Peoria High School District #309.