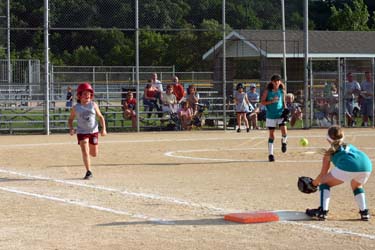 Softball
Softball tournaments are one of the fastest growing events for youth sports across the country and EastSide Centre is known nationally as a destination for premier softball events. EastSide Centre has hosted the Illinois High School Association State Softball Championships for more than a decade, playing host to the best high school teams in the state. The Great Lakes Valley Conference brings their exciting NCAA Division II Softball Championships every year to EastSide Centre. Bradley University and Illinois Central College use the facility on a regular basis. Summer tournaments attract some of the best teams in the Midwest. Teams enjoy weekends filled with great softball and a multitude of family-related activities that make the Peoria area the softball capital of Illinois.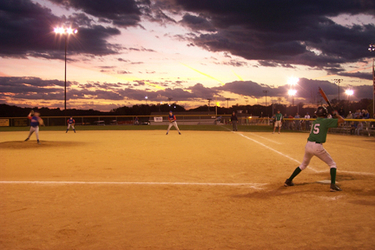 Baseball
Baseball teams from across the state of Illinois come to East Peoria to take advantage of the facilities we offer at EastSide Centre. One of the premier baseball tournaments is the Illinois Elementary School Associtation's State Baseball Tournament in the fall. East Peoria Community Baseball hosts an annual Father's Day Tournament, bringing over 50 teams to EastSide over Father's Day Weekend
EastSide Centre is home to East Peoria Community Baseball, East Peoria High School, East Peoria Central Jr. High, Robein Elementary School baseball. The Peoria Sunday Morning League, the oldest amateur baseball league in America began in 1916 and plays games at EastSide Centre.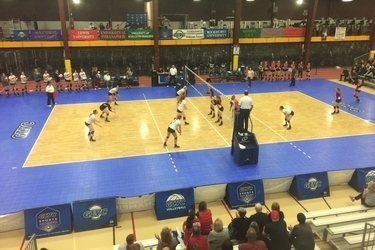 Volleyball
EastSide Centre hosts numerous volleyball tournaments. The Great Lakes Valley Conference Volleyball Tournament is played at EastSide Centre. Youth volleyball tournaments are organized by the EastSide Volleyball Club. The Eastside Volleyball Club is an organization that encourages participation of girls and boys of all ages to learn the fundamentals of volleyball. For many years, the focus of the Eastside Volleyball Club, Inc. is and has been to increase the level of play of the volleyball infrastructure in all of Central Illinois through several levels of the volleyball program up to and including an Elite program. We encourage all potential players in Central Illinois to participate. For more information visit www.eastsidevb.com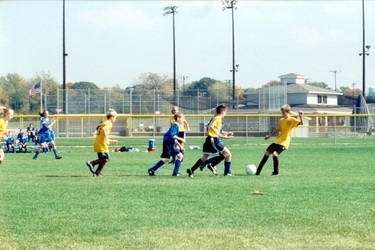 Soccer
EastSide has four natural grass soccer fields and an artificial turf field in the stadium. EastSide hosts the IHSA 1A Boys State Soccer Tournament every fall. EastSide is also the home to East Peoria High School and Peoria Christian High School soccer. The gym inside EastSide has a portable turf system that can be used for indoor soccer. Youth soccer leagues for boys and girls are available for both indoor and outdoor. For more information visit the Leagues page.
Basketball
EastSide Centre has 3 indoor basketball courts. EastSide hosts basketball activities from camps and clinics, to youth leagues and pickup games. Youth basketball leagues run during the winter and are coordinated through the Fondulac Park District. www.fondulacpark.com
Track
Clatt Stadium at EastSide has a brand new, resurfaced track. EastSide is the track home to East Peoria High School, East Peoria Central and Robein. EastSide Centre has been the host of the IESA State Track meet since 1999.