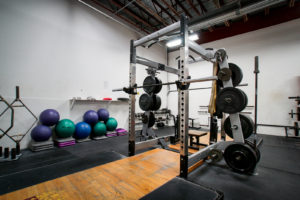 Are you hoping to improve your life through exercise? Maybe you want to lose weight quickly, start developing healthier patterns, or just feel more confident. Regardless, you'll want to find a top-rated gym that's well-suited for you and has an excellent community of trainers & fitness pros. Luckily for you, you've come to the right place! Here at EastSide Centre, we're the fitness training center that Morton, IL, residents continue to rely on for all their fitness and health-related needs. Here are some of the major amenities that are included with a membership at EastSide.
EastSide Centre Membership Amenities
Access to our wide variety of classes, including yoga, tae kwon do, step aerobics, Pilates, and more.
Educated, highly-skilled personal trainers who can customize a workable fitness program tailored to your specific needs and body.
Free babysitting services for the kiddos while you're working out.
An array of state-of-the-art equipment
Here at EastSide Centre, we pride ourselves on being THE fitness training center that Morton, IL, residents regularly depend on. We're passionate about helping you transform your life through exercise. And, it's true: exercise can and will change your life, for the better. Here's how:
Exercise can greatly improve your memory.
You'll sleep better at night after exercising.
Exercise can make you feel more confident.
You'll get sick less often when your body is strong.
You'll live a longer and happier life if you exercise regularly..
Exercise is one of the best ways to reduce stress levels.
Contact the EastSide Centre Team
We're ready to hear from you! Are you ready to take advantage of our premium fitness services and classes, and start improving your life? It's time to get in touch with the fitness training center that Morton, IL, locals rely on. Call EastSide Centre today at (309) 698-4715 to speak with one of our fitness & health pros today. We're here to help you get started on your health journey!