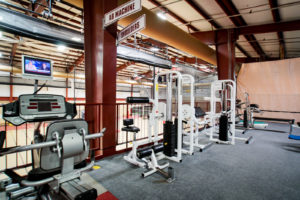 For gym training that Germantown, IL, locals continue to trust, contact EastSide Centre! Here at EastSide Centre, we're proud to be one of the top-rated athletic facilities and training centers in the Midwest. Our team is 100% dedicated to helping YOU improve your health, and by extension your life. After all, exercise is one of the best ways to become a healthier and happier individual. We're here to help you do just that!
Maybe you'd like to feel better about your body. Maybe diabetes or high blood pressure run in your family, and you'd like to eliminate that risk. Or, maybe you simply want to be a more energetic, happier person. Exercise the perfect way to achieve all of this. When it comes to improving your quality of life, you can't overestimate the value of regularly working out. Exercise delivers several large-scale benefits — it improves your sleep patterns, decreases your stress and anxiety, and increases your strength and flexibility.
EastSide Centre Amenities
Here at EastSide Centre, we include a variety of amenities and services in your monthly membership benefits. If you have children, you'll undoubtedly want to look into our specialized children's classes and FREE babysitting services. We also offer a program specifically for seniors that combines low-impact exercises and classes with age-conscious instruction. In addition, we have a wide array of group classes and a top-caliber personal training program to boot. It's not for nothing that we have a reputation when it comes to gym training that Germantown Hills, IL, locals continue to use and recommend.
Call EastSide Centre Today
Ready to reap the many benefits of a monthly membership at EastSide Centre? Call us today at (309) 698-4715 to hear more about what we offer. We're the gym training center that Germantown Hills, IL, locals love — and for good reason. We're always happy to speak with you, and help you kickstart your health journey today!