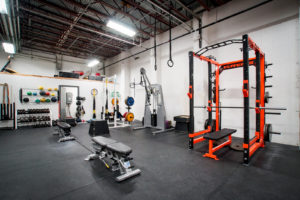 If you're looking for a gym training center that Morton, IL, locals know and love, EastSide Centre is your best bet. When you sign up for one of our affordable monthly memberships, you'll reap the benefits. Here are just some of the awesome services and amenities that our clients enjoy:
Benefits of an EastSide Centre Membership
High-caliber personal training. If you want to get in shape quickly, personalized training programs are an excellent way to do so. Here at EastSide Centre, our customized gym training has Morton, IL, locals raving! Our team of skilled trainers & fitness pros will have you sweating and shedding pounds in no time.
Free services. Who doesn't love free stuff? Our members enjoy free babysitting services, WiFi, beverages, and more!
A host of group classes. Getting in shape is more fun when you can be around others with the same goal! EastSide Centre offers a variety of motivating group classes — everything from all-levels yoga and Pilates, to kickboxing and more! We even offer a slew of dance-inspired classes.
State-of-the-art fitness equipment. When you're looking for a gym, the quality of equipment should be one of your main criteria. And, here at EastSide, we offer some of the most cutting-edge fitness equipment around! From our indoor/outdoor track area, to our rows of treadmills & ellipticals with ultra-modern TVs, we've got you covered.
Personalized programs and classes for seniors and children. Check out both our SilverSneakers fitness program for seniors and our kid-friendly classes that range from Tae Kwon Do to dance and tumbling!
Contact EastSide Centre
Are you ready to vastly improve your lifestyle through health and fitness? Of course you are! Call EastSide Centre today at (309) 698-4715 to speak with one of our fitness experts. We're proud to be the gym training center that Morton, IL, locals know and love, and we're always happy to speak with members of our community!